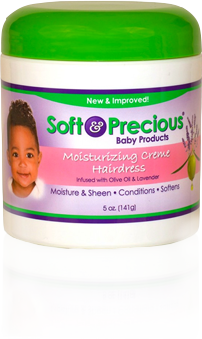 I just have to say that Soft & Precious products has changed wash day with my daughter foreverrrr! We used to have such a battle and it was just not a great experience for both of us. Now we both look forward to it, and it's such an amazing bonding time for us. So happy!
All I can say is that these are the absolute best products for my daughter's hair. It's soft, manageable and very healthy!
Let me just start by saying that my daughter is 8 years old, and I've spent at least the last 5 years trying to find products that actually did what it promised for her hair! I've FINALLY found it. Soft & Precious has worked wonders and miracles. Her hair is nourished and thriving…and LONG!
Refine search
Showing 1 to 4 of 4 (1 Pages)